"When a friend loses a loved one, our hearts ache for them. We want so much to comfort, soothe and make things better, yet we end up sputtering out the wrong words because we don't know what to say when someone dies. There will be times outside the funeral when you will see your friend or family member whose loved one has died. Don't avoid the situation completely. The first time you see the person go ahead and offer your condolences. If you avoid the situation, you will either make the other person uncomfortable or lead them to believe that you haven't yet heard the news."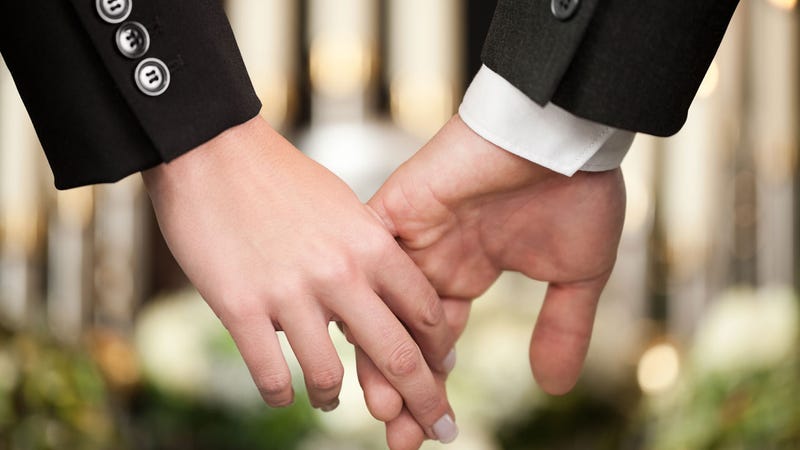 Dear Lifehacker,
This year has been a very difficult one for me. A close friend passed away and a few other people I know also lost loved ones. I never know what to say or how to act at times like these. What can I say when nothing seems appropriate or it all sounds like cliches?
Signed,
Stumbling for Words
Dear Stumbling,
We're sorry to hear that. It's hard not to feel at a loss for words. When someone you care about or know is grieving, words don't seem to be enough. Expressing your care and support, though, could do a world of good for both the other person and yourself.
 While there's really no "right" or "wrong" way to help someone grieve, some things might be better to say than others. I spoke with several mental health experts and those familiar with bereavement to find the best approach for this awkward and tough situation we unfortunately all experience.
What to Avoid Saying
Some phrases and words of advice, even if they're well-intentioned, could make others feel worse and magnify their grief. In general, try to avoid:
Comparing their loss to yours: When someone dies, it makes us think about our own experiences, but saying "I know just how you feel—when my mother/friend/dog died last year…" isn't comforting. Even though you're trying to help or connect by empathizing, it might feel insulting to the other person, like you're trying to minimize the pain he or she is feeling. Andrew Moore, a licensed professional counselor at the University of Oklahoma HSC, says that even if there are similarities to your experiences, their experience is still unique to them. Every death is also unique. A more appropriate response may be to acknowledge—without direction and empathy—that this is a difficult time, e.g., "This must be very difficult, and I can't truly understand what it must be like right now," offers clinical social worker Stuart Strauzer. Then give more comforting words or gestures of support (see below).
Read more: http://lifehacker.com/5941009/what-can-i-say-thats-actually-helpful-in-times-of-grief