As you explore your options for cosmetic surgery, you will likely have questions and concerns similar to other cosmetic surgery candidates. Before going forward with a cosmetic surgery procedure, you need to get as much info as possible.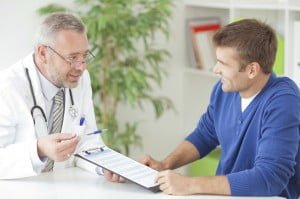 Every cosmetic surgery success story starts with a successful consultation: your one-on-one conversation with a cosmetic surgeon.
In our experience, patients who ask plenty of questions get the most out of their consultation, and are often more satisfied with the choices they end up making. While there are no wrong questions to ask at a cosmetic surgery consultation, there are some key questions that you should include on your list when meeting with potential surgeons. These are questions that help you decide whether or not cosmetic surgery is right for you and can help you to ensure your safety and appearance are in capable hands.
Don't leave a consultation until you've asked (and gotten satisfactory answers to) these 5 questions:
1. Are you board certified in cosmetic surgery?
Why you need to ask this question: When you confirm that a cosmetic surgeon is board certified by the American Board of Cosmetic Surgery, this answers a number of other important questions about that surgeon's training, experience, and commitment to patient safety.
The frightening truth is that in the US, any licensed physician can legally perform a cosmetic procedure—even a doctor who has never had any training in cosmetic surgery! One of the most effective ways to help ensure your surgery will be performed by a qualified individual in a safe setting is to choose a board certified cosmetic surgeon.
Board certification isn't just a status obtained by taking a test, it's a testament to having achieved a certain level of training, experience, and expertise in the specialty of cosmetic surgery. Those who are board certified by the American Board of Cosmetic Surgery have completed, at minimum, a 12-month cosmetic surgery fellowship training in all aspects of cosmetic surgery in addition to surgical residency in a related medical speciality. Moreover, the ABCS only certifies cosmetic surgeons who perform surgical procedures in fully accredited, state-licensed surgical facilities.
If you visit a surgeon who is board certified in a related field, such as plastic surgery, be sure to inquire about any specific cosmetic surgery training and experience that individual has undergone. (Not all plastic surgeons have comprehensive cosmetic surgery training; classic plastic surgery certification is weighted towards experience with reconstructive procedures.)
2. How frequently do you perform the procedure(s) I want?
Why this question is important: You want to ensure that the cosmetic surgeon you choose is well-matched to deliver the outcome you desire.
It is common for cosmetic surgeons to specialize in certain types ofprocedures, such as facial cosmetic surgery. Consider the benefits ofchoosing a cosmetic surgeon who performs the procedure you are interested in as a large percentage of his or her practice: that surgeon will be more likely to have worked with a variety of patients with …
Read more: http://www.americanboardcosmeticsurgery.org/5-essential-questions-for-cosmetic-surgery-consult/